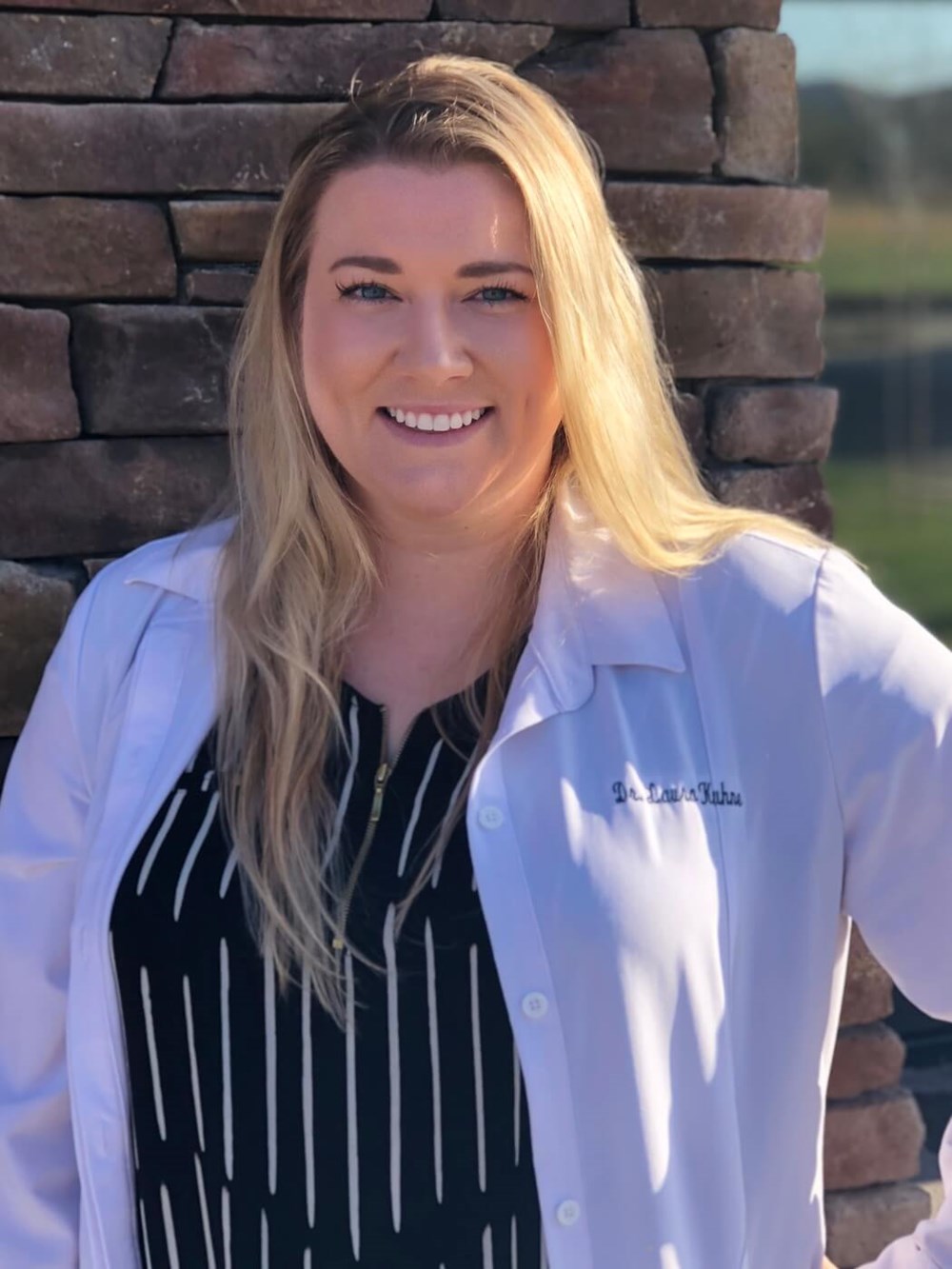 Dr. Laura Kuhne earned her Bachelor of Science in biology with a minor in anthropology at the University of Connecticut in 2012. During her time at the University of Connecticut, she was an active member of the pre-dental society and maintained an active leadership role in an on-campus sober rides organization. She went on to earn her Doctor of Dental Medicine degree from the Medical University of South Carolina College of Dental Medicine in 2016. Afterwards, Dr. Kuhne completed a residence in general practice at the University of Colorado. Dr. Kuhne is committed to providing comprehensive dental care while maintaining a comfortable atmosphere for her patients. She excels in providing patient-centered dental care, including to those with special needs. Dr. Kuhne pursued dentistry, because she feels like it is the perfect blend of art and science. She says diagnosing and explaining treatment plans to patients stimulates the left hemisphere of the brain while restoring a patient's smile stimulates the right hemisphere.
Dr. Kuhne is currently a member of the Academy of General Dentistry, the American Dental Association, the Colorado Dental Association and the Metro Denver Dental Society. She continues to expand her knowledge base by taking continuing education courses through the Colorado Prosthodontic Society and Spear Education. Dr. Kuhne was awarded the Dr. Paul W. Bottone Service Award for her unwavering dedication to hospital dentistry.
When she isn't practicing dentistry, Dr. Kuhne enjoys loving on her two Siberian huskies, Maya and Kemba. She also enjoys hiking and camping in the summer and snowboarding in the winter.